When there are not balanced lifting on tricopter when you raise the stick thrust around 50%, you need to setup an offset in the yaw , ailerons and elevator sticks on your radio. Or do the trim setup on the radio. Because on my radio use firmware ER9X, i use the offset which on the available menu of ER9X firmware. 
In my case, my tricopter right arm is too strong a driving force, the channel of "AIL" necessary  offset to the right, the left arm thrust needs to be raised. But will result in 'yaw' towards the right, thus in the channel of  "RUD" should be offset to the left.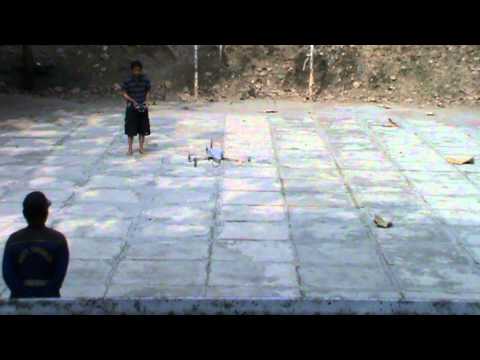 Last updated by Bambang Siswoyo at .